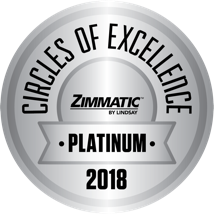 The Irrigation Business: It's What We Know
Raised in a two-generation irrigation business, Greg learned a tremendous amount of knowledge from his Dad and Granddad. Interesting story! One trip home from working in Hermosillo, Mexico, he and his dad passed through the southeast corner of Arizona. Greg remembers saying, "Who in their right mind would try to farm in this desolate place?"
Greg and I both grew up in Memphis, Texas. After college he moved back home and spent 12 self-enriching and productive years working for his dad. I moved to Amarillo and was working at a well-respected photography studio when, with a little help from my mother's fruit cake, Greg proposed!
We had lived in Memphis for seven years and had two children, Preston and Katie, before God decided it was time for us to leave our families and totally rely on him and each other.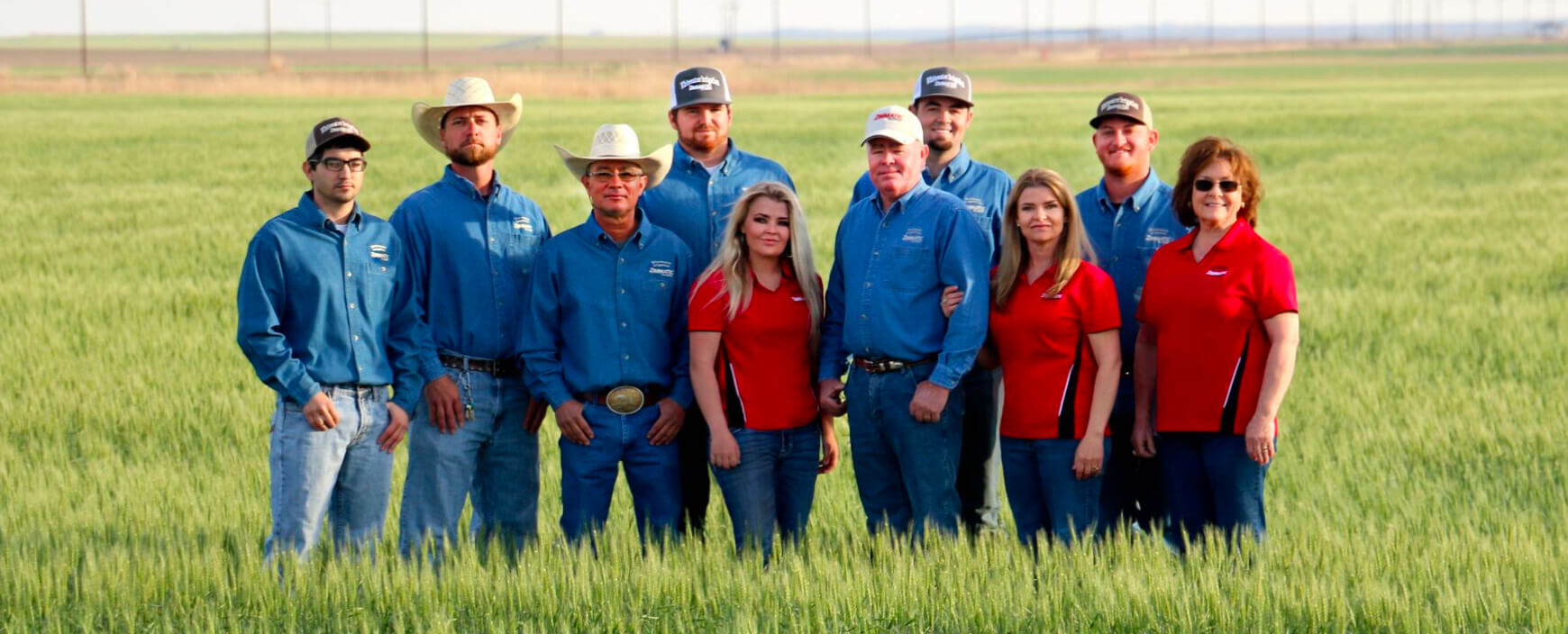 How Arizona Became Our Home
It was in 2002 Farris Hightower, our Regional Manager, approached Greg about a dealership in……………. you guessed it, the southeast corner of Arizona. It was at that point we learned God will put you where he wants you!! What a blessing Arizona has been for us. We have met many amazing families here who were transplanted just like us! They took us in as their own, which made the big move so much easier. One of these amazing families included the Whites. They were our neighbors and had originally started Whitewater Irrigation in 1992. Their farming operation had grown so that the irrigation dealership had been put aside and sold a few times before we purchased it.
It was in that first year after the move when I learned what a brilliant husband I had! He truly has made a huge impact in the way farmers irrigate and not only in this area. Greg introduced and pushed the 30-inch spacing idea. We were one of the first dealers to implement Fieldnet and just this year have been one of the first to use DDC- Dynamic Demand Curve. Whitewater Irrigation is always staying on top of cutting edge technology. Irrigation efficiency is Greg's passion!
We have been fortunate to have some of the most outstanding, caring employees who have helped us get to where we are today. We are grateful for all of them and hope we have blessed them in some way as well. Farris has not only been hugely instrumental in keeping us on track, looking toward the future, being accountable for everything, he has even helped us in the field occasionally. We owe a part of who we are to him and his commendable leadership.
In the past 17 years, we have grown from selling pivot parts out of our garage to becoming the 8th largest dealer in North America. A year ago, we purchased an additional irrigation business in Oklahoma. We are excited to help the farmers there with what we have learned here, in Southeastern Arizona.
Arizona Staff
Greg Sweatt - Owner
Email: Greg@whitewaterirrigation.com
Warehouse Manager
Juan Ibarra
Phone : 520-507-0173
Shipping & Receiving
David B. Chapman
Cell 520-507-3781